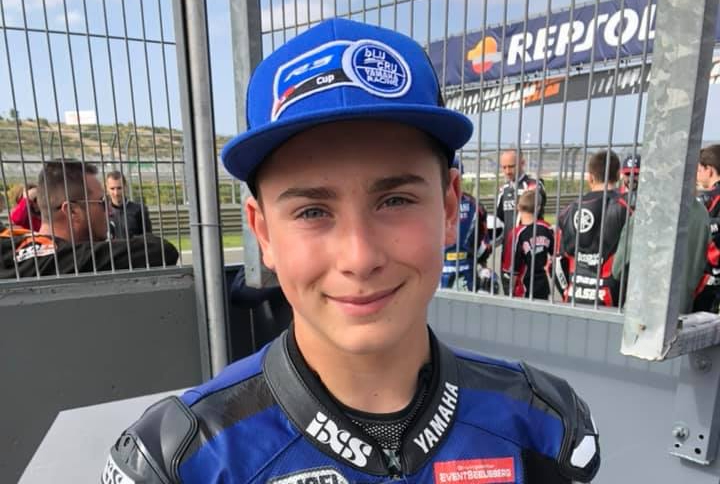 From 15th to 17th April, Valencia hosted the first round of the brand new R3 bLU cRU Cup Switzerland and both the two exciting races happened on Circuit Ricardo Tormo were won by Tom Berçot, 14-year-old rider from France.
Tom Berçot
Born in 2005 in Mallemort, Berçot joined R3 bLU cRU Cup Switzerland after many seasons in Spain. 2014 Swiss Minibike-Trophy Champion, in 2015 Berçot moved to Spain to debut in CEV RFME, series organized and promoted by the Royal Spanish Motorcycle Federation. The adventure started with a 13th place overall in Moto4 class. In 2016, Berçot stayed in Moto4 and ranked 11th, despite a hip injury suffered at the beginning of the season. Berçot ended his Moto4 phase with seven top-10 results in two years and in 2017, the rider born in Provence experienced an unfortunate move to PreMoto3 class, where he couldn't achieve more than some point scoring. Finally, in 2018, Berçot moved to the Campeonato Interautonómico de Velocidad and to 300cc bikes: the Frenchman scored 5th place overall in Copa Honda CBR300R, following several podium finishes.
Yamaha R3 Cup
This year Tom Berçot keeps racing on Supersport 300 machines, as he boasts the support of Adrien Morillas and Morillas Racing School. Morillas Racing School is known for lining up MRS Team in several seasons of European Superstock 600 and 1000 championships, in addition to contesting 2014 Superbike World Championship with Jérémy Guarnoni and an EVO-spec Kawasaki. 2019 sees Berçot racing in both French Supersport 300 Championship, where he kickstarted the campaign with two 2nd-place results at Le Mans, and in the freshly-launched Swiss Yamaha R3 Cup. As mentioned above, Berçot became the first race winner ever in R3 bLU cRU Cup Switzerland, since he won the two packed races hosted in Valencia. Now, of course, Berçot hopes to continue like this in the remainder of the season.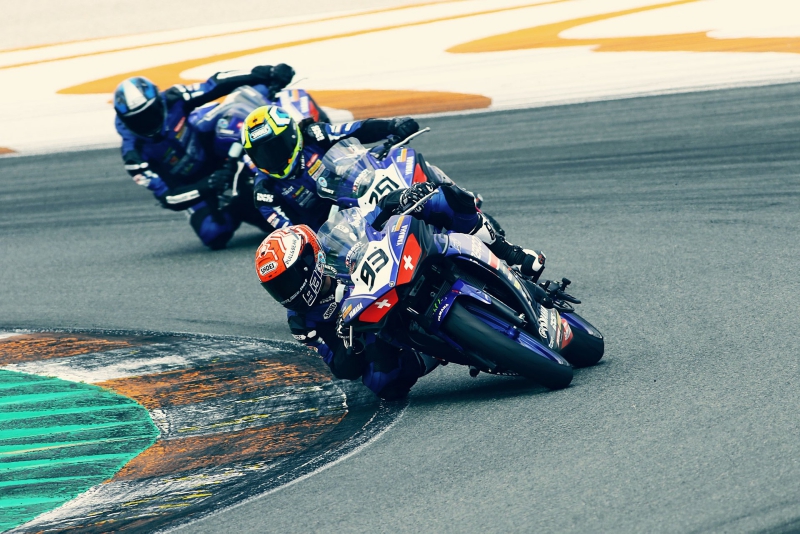 Calendar
For what concerns R3 bLU cRU Cup Switzerland, the series' calendar is definitely worth a mention. After hitting the Circuit Ricardo Tormo in Valencia, the cup will reach Dijon (twice), Brno (historic MotoGP venue), SlovakiaRing (track hosting an 8-Hour Endurance World Championship race) and Rijeka. Yamaha Hostettler (the main Yamaha retailer in Switzerland) decided to schedule races in Spain, France, Czech Republic, Croatia and Slovakia, as they're searching for the stars of tomorrow…