During the test held last August in Portimão, a familiar face came back to the World Superbike paddock. Who am I talking about? Sylvain Barrier, who later took part in the Portuguese Round with Brixx Performance Ducati team.
Sylvain Barrier was FIM Superstock 1000 Champion in 2012 and 2013 (he's the only rider boasting two titles in STK1000, together with James Ellison) with BMW Motorrad Italia. Unfortunately, the Frenchman struggled in the following three years in World Superbike. 2014 season was affected by a car accident and one further injury in Laguna Seca and he anyway managed to score some good top-10 results on a EVO-spec BMW S1000RR. The year after, he lost his Superbike seat after struggling in the first rounds and was forced to re-join STK1000. In 2016, he came back to WorldSBK with Pedercini Kawasaki, but a serious hand injury ruled him out of the season after just three rounds.
The last couple of seasons saw Sylvain Barrier racing at some Endurance World Championship events and trying a different "universe" in British Superbike Championship. 2018 was a learning year with Smiths Racing BMW and this year he started a new project with Brixx Performance Ducati. However, the campaign stopped after some tough rounds and Barrier returned racing just in Portimão.
Just before making his second wildcard appearance in 2019 World Superbike Championship, in Magny-Cours, Sylvain Barrier allowed Palmen in Motorradsport to do an interview with him about past, present and future.
The interview
First of all, can you talk about your wildcard appearance in Portimão?
I was really happy to be back in the World Superbike paddock and to ride a proper Superbike machine on a world-championship circuit. I honestly didn't focus on the results (once 17th and twice 18th, ed) and I had a great time.
You'll be also at Magny Cours. What's your goal?
Yes, and I'm again so happy to be in this paddock. Furthermore, I know the Circuit of Nevers really well and I have lots of good memories from over there. For us, it's just more testing to continue to learn and improve the bike the best we can. We don't care of the results, as it happened in Portimão.
According to the rumour mill, you and Brixx Ducati are planning to race the full 2020 World Superbike season. Is it true?
At the moment we just focus on testing the bike and gaining more experience. It is the plan of every team to move to World Superbike, but it needs to happen at good conditions. We'll see what the future brings…
At the beginning of the year you were racing in BSB. Why did you stop that campaign?
I really enjoyed to be in BSB, because it's a great championship. However, the first races were difficult and we chose to take more time to test and learn the bike more, in order to become more competitive.
What do you think of BSB?
I think it's a really exciting championship. The circuits are great and unique and the fans are very passionate. The good thing of BSB is that all the bikes are really close to each other and so the championship is really tight.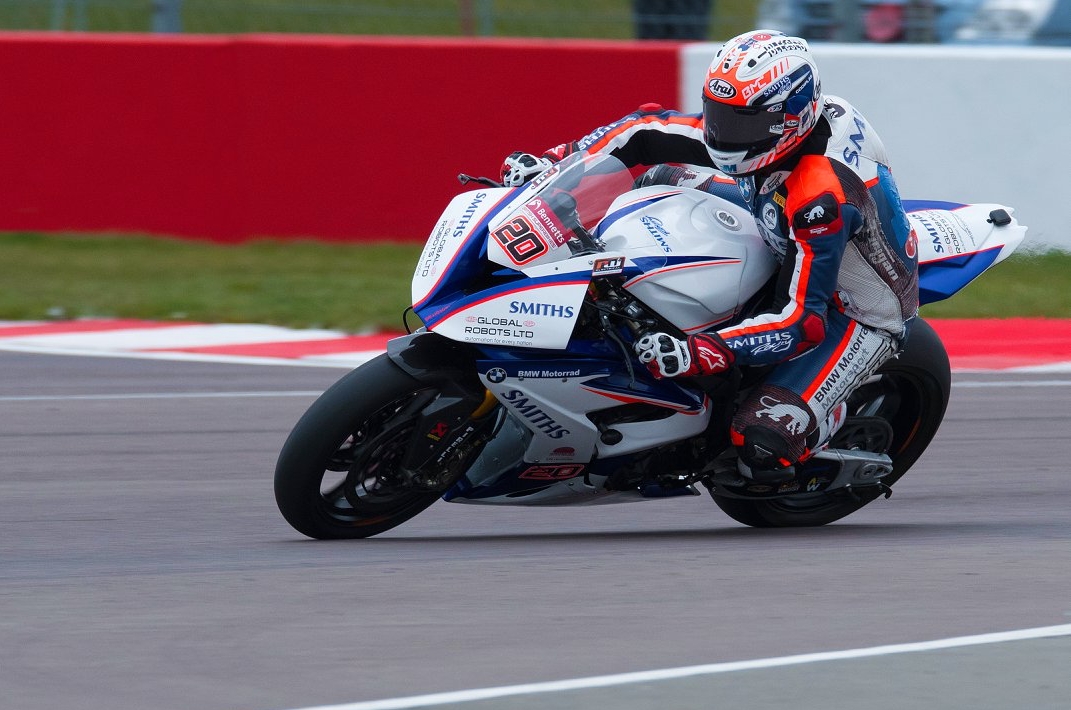 Going back to when you raced in WorldSBK from 2014 to 2016, did those tough seasons change you? 
Yes, they changed me for sure. I have learnt a lot of things and I especially understood who are the people I can count on.
For 2017 you had some wildcards planned with Dream Team Company, but finally it didn't work out…
Yes. To be honest, I did see my name on the list with this team, but I wasn't fully aware of their plans. In the end nothing happened and I went to race in MotoAmerica (where he finished 15th on a BMW, ed).
The highlight of your career is, of course, when you were FIM Superstock 1000 Champion. Can you sum up your best memories?
I have so many good memories from those two years and it's honestly so difficult to say all of them. If I had to choose some wins I particularly enjoyed, I would pick those in Nurburgring and Misano from 2012 and those in Imola and Donington from 2013. Actually, there is also one round I really loved from my time in World Superbike and it was the one in Portimao in 2014, when I got my first win in the EVO category in Race 2.
What do you think about it of Superstock 1000 disappearing in 2018?
I think it is a shame they stopped European Superstock 1000 and I have the same opinion for what concerns Superstock 600. They were great championships and if you look at the current MotoGP field, you can see several riders who came from those championships (including Danilo Petrucci and Franco Morbidelli, ed). It's a pity they stopped both series.
What do you think about the current situation of World Superbike?
It is a great championship and it seems like it's becoming even more competitive. Moreover, they started to make the paddock even more exciting for all the fans, who attend the events.
From 0 to 10, how happy are you with your career so far? 
I will say 10, because I am still doing what I love the most and I'm pretty happy with this.
Do you see yourself still racing in five years? 
Yes, and I still see myself riding not just in five years, but even in 10.
What can you say about your life outside racing?
I have a fantastic life with a fantastic family and the best is still yet to come.
Is there any person you wanna thank in particular for achieving what you've achieved?
All the people I will thank know who they are, as they are still on my side. I wanna thank them all very much for everything they do for me.
Palmen in Motorradsport is grateful to Sylvain Barrier for his time and wishes him all the best for the future.