For this year, Supersport World Championship has welcomed into its field some rookies coming from Moto2. After the chat I had with Isaac Viñales in Imola, I managed to meet and interview Jules Danilo during the round held in Misano.
Former Moto3 and Moto2 contestant, Jules Danilo has joined CIA Landlord Insurance Honda to get some redemption in WorldSSP, following the hard times experienced last year in Moto2 World Championship. So far, the Frenchman has scored points in five out of seven races and his best result to date is the ninth place achieved in Phillip Island. It's hard to stand out on a Honda CBR600RR, since the best and newest package in Supersport is definitely the Yamaha one, but Danilo and the team owned by former rider Simon Buckmaster are working hard to close the gap to the front.
In Misano, I had a very nice conversation with Jules Danilo, as the rider living in Lille has told about 2019 season, the years spent in Moto3 and Moto2 World Championships and his career as a rider in general. Plus something more…
The interview
Jules, how has 2019 season gone so far for you?
It's been a bit up and down. The start was OK: I scored a top-10 result in Phillip Island and I had a good weekend also in Thailand, despite a technical problem forcing me to retire. In the following races I scored some more points (12th in Aragon, 10th in Assen and 11th in Imola, ed), but then in Jerez I was taken out by another rider during the first lap. In Misano, finally, I finished 14th. To be honest, I expected to be progressing a bit more in this championship, but it's also true that sometimes I was unlucky. Anyway, I'm missing something to make a step forward and I'm working hard with the team to find that something and be consistently in the top-10, or even better.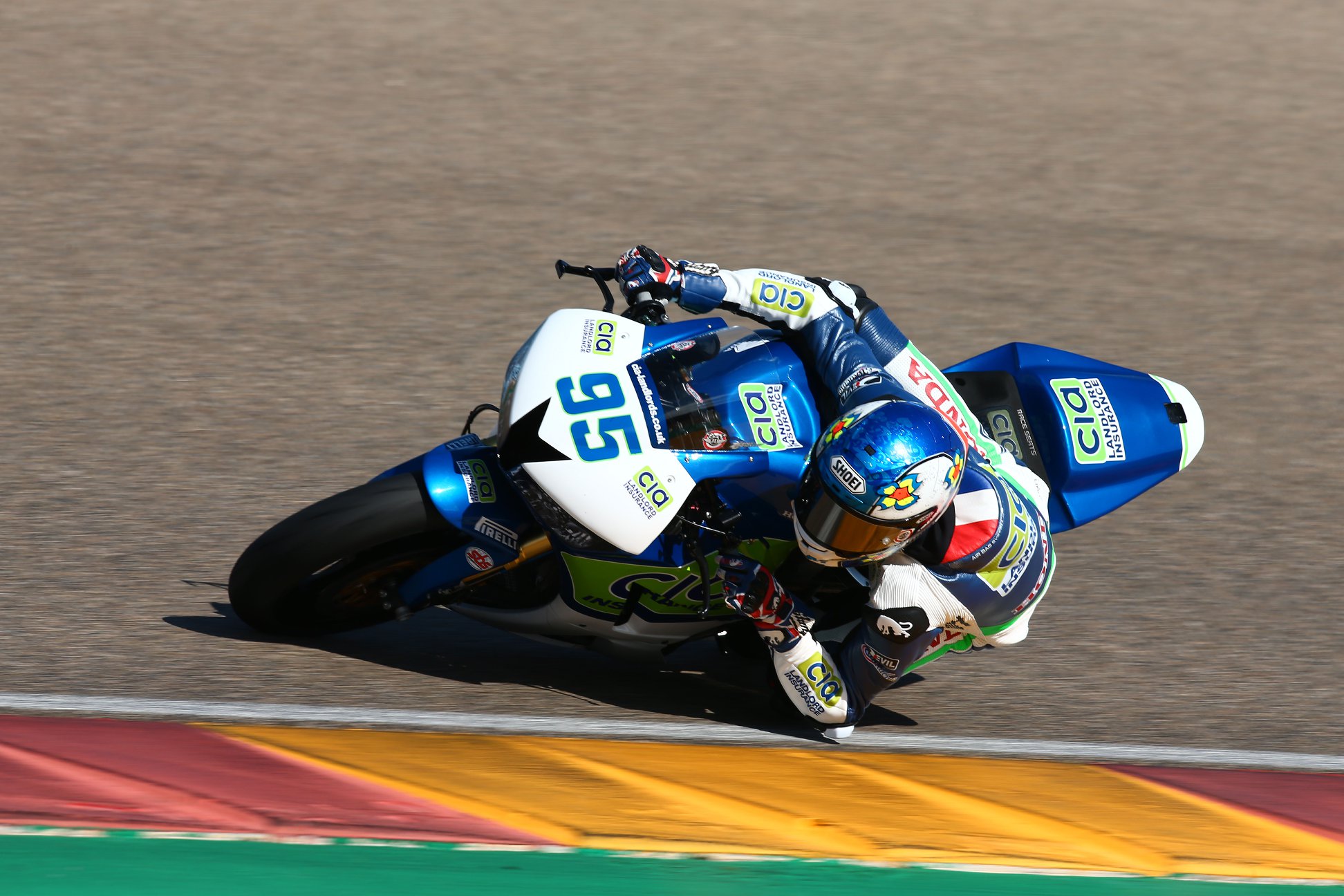 How was the step from Moto2 to World Supersport?
It was a bit difficult. First of all, the chassis is very different. The Supersport one is a road chassis and it's not as rigid as the chassis they use in Moto2, so you feel it moving a lot when you ride. That's the main difference. Secondly, in Supersport the engine is more powerful and you can prepare it. I think I've adapted well to the World Supersport machine and now I need to find some extra to improve my results.
Do you think there's a too big gap between your Honda CBR600RR and the Yamaha bikes, which seem to be much stronger than the rest?
Yes, I think the difference is very big. Those of Bardahl Evan Bros Racing Team, especially, are really spectacular and the way they managed the weekend in Jerez definitely proves it. At the moment, I don't have a bad bike, but at the same time I don't have the best one. The Honda I'm riding was made in 2007 and it only had a slight update, in 2013. The team knows the bike very well and is able to optimize the package, but we're still far from the best. It's difficult to say what they should do to balance the performance of all the bikes. Anyway, we should remember that World Supersport is also a championship for manufacturers and differently from Moto2, here the bikes have different engines. So, it's more difficult to make racing closer.
What do you think you should improve in yourself, to be a bit faster?
I think I need to improve in the slow corners. I'm OK with the fast corners, but I still struggle to get on the power in the slower ones. I hope I'll do it better in the next races.
You raced in Moto3 World Championship from 2014 to 2017 and then you spent one season in Moto2 last year. What do you think of the experience you lived in MotoGP World Championship?
In Moto3 I scored some good results. I didn't manage to get a podium, but I had some very good races and one example is when in Assen, in 2016, I finished sixth after fighting in the front group till the end. I have good memories from when I raced with the team of Mirko Cecchini (currently known as VNE Snipers and lining up Romano Fenati and Tony Arbolino, ed) in 2016 and 2017. In 2018 I moved to Moto2 because I was getting too tall for Moto3, but there I had a terrible season. I scored no points, I didn't get along with the team…I can't find anything positive in that year!
Would you like to get back to the MotoGP paddock?
Right now, I just want to be competitive here in World Supersport and do my best in this category. Then, we'll see. 
Going further back, can you talk about the start of your racing career?
My father used to race and when I was 4 years old, I started racing on pocket bikes. In 2009 I had my first year in competition in French Junior Cup 125cc Championship, where I won the title. In the following two years, I was twice runner-up in French 125/Moto3 Championship, then I moved to Spain. I managed to score some top-5 results in CEV Moto3 and then in 2014 I moved to World Championship. 
2019 is your sixth year in a World Championship. When you began to race, did you expect to reach such a level and stay here for several seasons?
It was always my goal to get to a World Championship. It didn't quite go how I wanted, since I haven't scored podiums yet, but I'm grateful for being here. To be honest, I had never thought of racing in World Supersport before 2018, but the things evolved in a certain way and now I'm happy to be here, also because I enjoy working with CIA Landlord Insurance Honda Team.
How did you get in touch with them?
It happened thanks to one of their sponsors, which also used to support the team of Mirko Cecchini. I knew they were looking for a rider and I had no option, so we started negotiating. It started a bit late, since it was December, but we found a deal quite quickly. 
How do you spend time outside racing?
I work at Canal+, as I commentate Moto3, Moto2 and MotoGP races. I spend a lot of time away from home, but when I'm there, I train a lot on Supermoto and Dirt Track to stay in shape and have a good rhythm.
In conclusion, what's your goal for the second part of 2019 Supersport World Championship?
I think I can be consistently in the top-10. Then, my goal will become the top-5. I just have to work on myself and increase my confidence with the bike, but I'm quite optimistic about it. Let's do it!