So far, the 2019 season of Supersport 300 World Championship has delivered plenty of exciting on-track action and hopefully, the final three races of the year will be that exciting as well. Furthermore, many young rising stars are shining on the world stage and the list includes one of the best rookies in this season: Victor Steeman.
Born in 2000, Victor Steeman is experiencing his first season in WorldSSP300 on Team Freudenberg's KTM RC390R, as he shares the box with Germans Jan-Ole Jähnig, Max Kappler and Tim Georgi (who has just joined the team to replace Koen Meuffels). In the first six races of 2019, Steeman proved to be competitive enough to be in the front group and moreover, he also showed some great consistency. The Dutchman is the only guy who scored points in every race happened so far. After being sixth in Aragon, 10th in Assen and 12th in Race 1 in Jerez, his best results were achieved in Jerez Race 2, Misano and Donington Park, where he finished twice fifth and once fourth.
Currently, the 19-year-old lays sixth in the championship standings with 55 points, just ten less than the trio ranking second (Scott Deroue, Ana Carrasco and Andy Verdoïa). We remind you that the current leader of the series is Manuel González, who is topping the classification with 108 points.
Palmen in Motorradsport decided to interview Victor Steeman to know more about his expectations for the next few races (starting from the upcoming round scheduled in Portimão), his career and something more. Read his answers.
The interview
Victor, are you satisfied with how 2019 season has gone so far?
Yes, I am. I am really happy with the work we have done with the team and of course, I am happy with the results. It is my first year in World Supersport 300 and I didn't expect to be so fast.
What's your goal for the last few races?
My goal is to hopefully get my first podium in this season, since I got close to it many times, and a good qualifying session. Moreover, I want to score as many points as possible. In Portugal it will be difficult, because we didn't test there, but me and the team will do our best as usual.
This year Team Freudenberg lines up even four riders. Do you like working in such a big team? 
Team Freudenberg is doing a great job in managing 4 riders and I really like to work with them. To have even three team-mates enables you to have more data and so, you can easily get faster and faster. I have a good relationship with all my team-mates and we all help each other. It's great!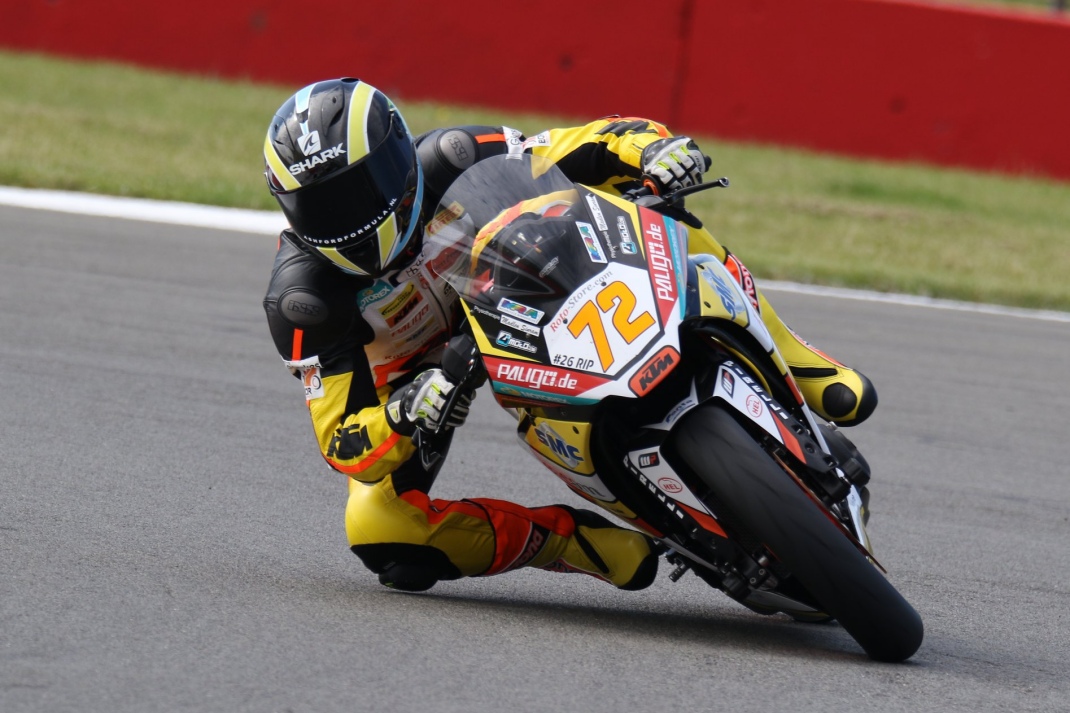 You've been riding SSP300 bikes since 2018, but you previously rode in Red Bull MotoGP Rookies Cup in 2016 and 2017. What are the main differences between SSP300 and Moto3? 
The main difference is that the Moto3 machine has much more power and is a lot stiffer, compared to the Supersport 300 bike. However, I don't think there's such a big gap between them. For me, both bikes were super to ride.
What can you say about your experience in the RBRC?
It was a very nice experience and I learned a lot. For me it was difficult, because I was the only rider
racing only in the Rookies Cup, and the results were not great. However, I had a lot of fun and gained a lot of experience.
Can you summarize your career so far?
I started racing in 2008 in Dutch Junior Minimoto Championship and two years after, I became champion in the 4-stroke class. In 2011 I had my first season in Dutch Honda NSF100 Championship. I spent three seasons there and I finished 3rd in my rookie year, 2nd in 2012 and 1st in 2013. In the meantime, in both 2012 and 2013, I won the title in Belgian JuniorGP Championship. In 2014, I was 5th in Dutch EXPI, despite contesting just half a season, and the year after, I was third in Moriwaki 250 Junior Cup and I won a couple of races in British Moto3 Championship.
2016 saw me debuting in Red Bull MotoGP Rookies Cup and the two seasons I lived there were difficult, as I said, but also good. In addition to this, I was appreciated for my great work ethic. Last year, I finished 3rd in German IDM Supersport 300 and I also took part in the last two races of World Championship (15th in Portimao and DNF in Magny Cours, ed).
At the beginning, did you expect to be where you are now?
I really didn't expect it, to be honest, but I really like that it happened all.
What's your main quality as a rider? And your main flaw?
Difficult to say. I think my best quality is riding fast and then, when it's not going well, I keep on working hard. My main flaw…I don't know (laughs).
Has motorcycle racing changed you somehow?
I have always been a guy like many others, but I think racing has made me more realistic and serious.
What can you say about your life outside racing?
I have a normal life. I go to school and I often go out with my friends. Like most of the riders, I train a lot in the gym to keep fit. The only problem is the fact I don't spend much time on the bike. I hope to ride a bit more next year, or even this year.
Is there anyone you want to thank for being where you are?
I want to thank three people, who are very important to me. They are my parents and my helper/mechanic Hans Smees (a former rider, ed).
In conclusion, what's your goal for your career?
My goal is to ride my whole life and be a champion soon in WorldSBK or MotoGP.
Palmen in Motorradsport is grateful to Victor Steeman for his kindness and wishes him "veel succes" for the last few races of 2019 and his future.